365 Days of Thankful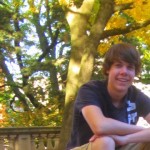 Day Sixty-Five: Happy Birthday, Kyle! You have been a miracle from the first. God surprised us with you, protected you, and guided you through four long years of cancer. He truly has something special planned for your life!
Day Sixty-Four: Brinda Berry, my new cyber friend. You are a tech challenged person's dream and a good writer on top of that! Thanks for your encouragement and support! I'm so glad Gloria introduced us!
Day Sixty-Three: Mary DeMuth who invited me to her writer's group in Rockwall at the NTCW's Conference two years ago and gives great advice!
Day Sixty-Two: D'Ann Mateer, who is so willing to share her publishing journey with the rest of us "wannabes"
Day Sixty-One: DiAne Gates, awesome writing partner, and incredible cook. Thanks for always checking your email and doing all those "extra" edits for me. I look forward to our Wed. dinners, conversations, and our overnights!
Day Sixty: Mrs. Tufford, Maddy's kind piano teacher, who makes her want to learn more…more…more
Day Fifty-Nine: Richie Wines, my humble writing partner. I can't help but smile when you say, "I made it better." I look at all your edits and even use some of them! So there! And I do love your book–it's funny and endearing with a great testimony.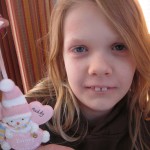 Day Fifty-Eight: Maddy—for still wanting to crawl in bed in the morning, snuggle down under the warm blankets, and cuddle. Don't ever get too big for that, okay?
Day Fifty-Seven: My dad—for knowing more about WWII and Viet Nam than I ever will. Good researchers are hard to find. Especially ones who work for free.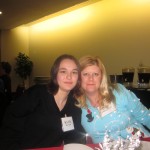 Day Fifty-Six: Katie Meyer, super writing partner and aspiring teen! I love our "writing days" and your insight into my Kate. Thanks for being my target audience!
Day Fifty-Five: Pat—for folding three loads of laundry AND putting it away. Mostly where it was supposed to go. Still can't find that one gray shirt…
Day Fifty-Four: My mom—for listening to me when no one else has time. Thank you!
Day Fifty-Three: Antwuan Malone—what can I say Cornflake? Without you, there would be no blog. I appreciate every moment you spend looking at my screen, figuring out what the heck went wrong, and fixing it with the click of a key. That takes talent. A lot of it. And tech savvy, too!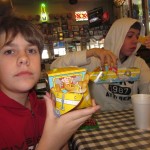 Day Fifty-Two: Alek—for your warm hugs. Even when you're mad at me.
Day Fifty-One: Frank Ball at North Texas Christian Writers who offered me a chance to mentor other writers—something I love to do!
Day Fifty: Coffee. Yeah, I know I already said that one, but coffee bears repeating. Multiple times.
Day Forty-Nine: Mario Mammina, my deep writing partner. What would I do without those intense, soul-searching questions you come up with every chapter? Keep 'em coming. It makes the book so much stronger.
Day Forty-Eight: WorldView Class in McKinney where I send my boys once a week knowing they'll come home shored up  and steeped in a great Biblical foundation. Even when writing all those papers gets really old. It's worth it at the end.
Day Forty-Seven: Kathleen Brown, my loving writing partner. I love it when you say, "This was just wonderful." Of course, that one time you did get a little snippy about Kate. But you were in a bad mood, so all is forgiven
Day Forty-Six: Tracy Bush and her insight into teenage girls because she remembers what life was like way back when…her ideas have shaped Olive and I love the direction that storyline is going.
Day Forty-Five: All my friends at The Heights Baptist Church. I love walking in the door and hugging my way down the hall!
Day Forty-Four: People who humble me when I'm feeling a little too good about myself.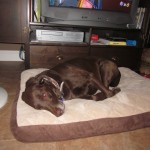 Day Forty-Three: Emma—watch dog, food addict, face licker, and all around well-behaved canine.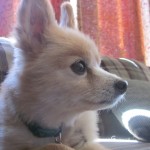 Day Forty-Two: My dog, Chloe, who warms my lap and licks my face—even before I brush my teeth. This helps me overlook the poop I just found on the floor by the couch.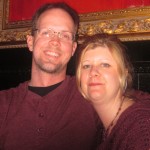 Day Forty-One: Twenty-one years of marriage to the same wonderful man, who clearly hasn't figured out how high-maintenance I am yet.
Day Forty: Jesus, thank you for putting up with me and my "know it all" attitude. I wish I could just say, "I'm sorry" once and put it on repeat.
Day Thirty-Nine: My "new" countertops!
Day Thirty-Eight: My in-laws who have come and blessed us this Christmas. Thank you, Diane! I have nicknamed my new father-in-law, Bob, Mr. Fix It. Everyone needs a Bob in their life!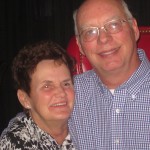 Day Thirty-Seven: Tracy—thanks for being my "movie" and "writing" sister.
Day Thirty-Six: Stephanie—thanks for being my "spur of the moment let's have fun sister." And for watching Chloe, the dog who pees!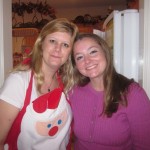 Day Thirty-Five: Amanda—thanks for being my "artistic" sister. And for making my logo!
Day Thirty-Four: My chiropractor—Dr. Shepherd at Mountain Health Chiropractic.
Literally, couldn't get out of bed some mornings without you!
Day Thirty-Three: Shelley—thanks for being my "sweet" sister. And putting up with me when I'm not so sweet.
Day Thirty-Two: Susanne—thanks for being my "thoughtful" sister.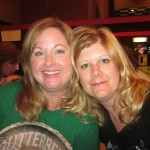 Day Thirty-One: Melanie—you are getting me through homeschool, sister. Don't ever go back to real school. I need you.
Day Thirty: My ABF (Sunday School Class) at The Heights.
You guys welcomed our family when we knew no one and you've been there for us ever since.
Day Twenty-Nine: Gloria—you are an amazing editor and encourager. So glad we are friends and writing buddies. Couldn't do this journey without you—don't ever leave me!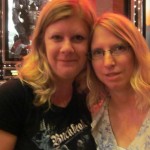 Day Twenty-Eight: Mary—thanks for being my friend. And my cheerleader. And my encourager.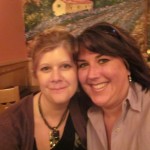 Day Twenty-Seven: Tona—so glad you picked that hair off my shirt the first day of ABF! I need you!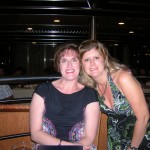 Day Twenty-Six: Gwyn, my coffee, shopping, lunching, Pei Wei, Starbucks, bff.
Day Twenty-Five: Ado's computer savvy. So Alek can do his own math on his own computer!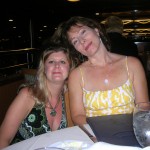 Day Twenty-Four: My far-away "sister" Ellen. Thanks Jenni for sharing!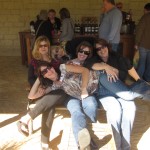 Day Twenty-Three: My Tribe: Dawn, Gwyn, Tona, and Mary.
Day Twenty-Two: My five Sistah's—Shelley, Susanne, Amanda, Stephanie, and Tracy. I feel like I do have family here in Texas!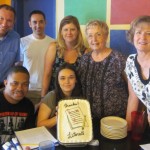 Day Twenty-One: My critique group, Literati. I couldn't complete anything without their incredible input. Wednesday has become my favorite night of the week.  I love my writing family…
                                                                        Day Twenty:
Coffee. I love coffee!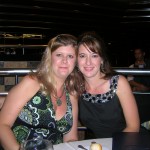 Day Nineteen:
Dawn–do you know how many people would kill to live next door to their best friend???
Day Eighteen:
Having a lot of back pain today. I am thankful for pain that says I'm alive

Day Seventeen: Just found out Pat's insurance is about to get crappy. I'm thankful that we even have insurance.
Day Sixteen: I'm thankful that we all have cars! Trying to get people places when you're short a car is a pain.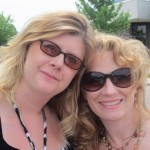 Day Fifteen:
Jenni–thanks for staying my best friend even over 1,000 miles and almost six years apart! Love you!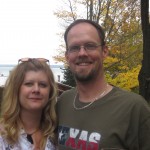 Day Fourteen:
Warm bed, warm sheets, warm husband!
Day Thirteen
:My Friends–details in the coming days!
Day Twelve: That my kids all sat on my bed and watched The Grinch. Even the teens!
Day Eleven: That I can stay home and be with my kids while they still want me!
Day Ten: Jesus, thank you for loving me and sticking with me no matter what. I want to be like you but even when I try, I fall short. I'm so grateful that you never give up on me and that Your arms are always open.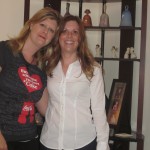 Day Nine:
Amy, I'm glad you are my sister!
Day Eight: Dad, I love you.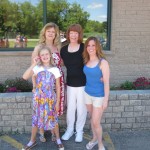 Day Seven:
Mom, don't know what I would do without you. I hate being so far away…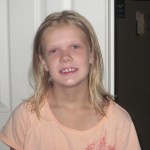 Day Six: Maddy, I waited seven years for a girl! You rock at piano and I love your smile! I'm so grateful for you!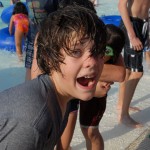 Day Five: 
Alek, you make me laugh all the time with your words and expressions.
I am so grateful that you are my son!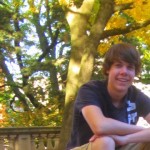 Day Four: 
I am grateful for you, Kyle. You are my oldest, the one God decided for me. Sometimes the best decisions are the ones you don't make yourself. My heart almost ended up broken six years ago when you got leukemia. I am so grateful to be able to put my arms around you and hug you whenever Iget the urge. I love you very much. More than I can ever tell you!
Day Three: My kids. Kyle, Alek and Maddy!
Day Two: My husband, who after 21 years of marriage, 27 years of knowing me, 3 kids, multiple pets, and all my craziness, still wants to crawl in bed and hug me all night long. Love you, Pat!