I AM…
a 2016 Golden Heart® Finalist 
a young adult and inspirational author
obsessed with imaginary people, flavored coffee, my kids, and my husband.
 Not necessarily in that order. 
 
Although I officially earned a BA in psychology from the University of Wisconsin-Madison, my unofficial degrees in life have proved more practical.  Currently, I hold unofficial certificates in the following: Children of Divorce Alliance, the Union of Marriage and Motherhood, Cancer Moms Association, Homeschoolers Anonymous, and the Diet of the Month Club.
I WRITE:
for Crosswalk.com and have
multiple short stories in various anthologies and devotionals.
 
I COACH, LEAD, AND TEACH 
for the North Texas Christian Writers

I AM A MEMBER OF:  
NTCW (North Texas Christian Writers)
RWA (Romance Writers of America)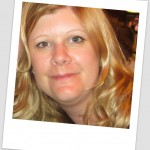 Contact me at: lori@lorifreeland.com